A mix of canning fruits and vegetables available to you every other week! As part of our Canner's CSA, you can bottle up a bit of summer for the dark winter months while helping to reduce food waste and support local farming.
Two milk crates full of b-grade fruits and/or vegetables available every other week for 12 weeks (July-September). Our Canner's CSA is a creative way to utilize the b-grade fruit and veggies that would otherwise go to waste and sit in a landfill. Our intention is to give this food a second life to feed our community!
B-grade fruit is great to use in canning or preserving recipes. This fruit could be bruised, have some pest damage, or is just ugly but still delicious and nutritious. All fruit is hyper seasonal! 
*Includes one week of:
Cherries 

Apricots

Apples

Pears

Grapes

Canning Vegetables (cucumbers, tomatoes, green beans, beets)

Peaches

Plums

Seasonal herbs
*This list is not exhaustive, as there may be varieties included or some from the list excluded as this depends on what is ripe and ready for harvest in the valley. Some weeks may also include a combination of fruits and veggies.
Pick Up Locations:
South Salt Lake Hub: Our Farm: 3188 S 1100 W

Tuesdays 12 – 7pm or

Wednesdays 8 am – noon
Sugarhouse Hub: Patagonia Outlet parking lot: 2292 Highland Drive 
Cottonwood Heights Hub: 2582 E Cavalier Drive
Where does the food come from?
FruitShare: The fruit you will receive is harvested in our FruitShare program. This program actively works to reduce food waste while feeding those in need. We coordinate groups of volunteers to harvest previously unused trees in the Salt Lake Valley; The volunteers keeps some, the homeowners keep some, and the majority is donated to local hunger relief efforts. 
Small Farm Initiative: The vegetables you will receive are grown by urban farmers in training as part of our Small Farm Initiative program at our Community Farm in South Salt Lake City. This program teaches new urban farmers how to grow as much organic produce as possible in a small amount of space using sustainable growing practices. 
Why are we selling it? Our Canner's CSA, FruitBox, and other earned income programs are unique ways for us to become more self-reliant as an organization. By purchasing a product or services from our organization, you are directly supporting our programs and the work we do in the community.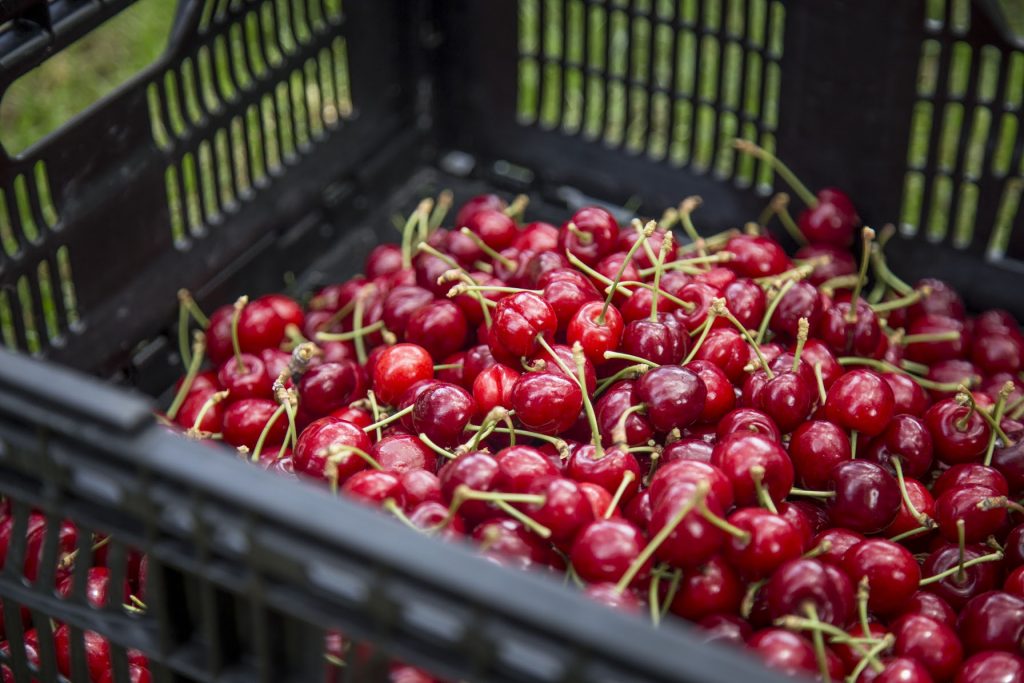 "The plums and apricots were delicious. The best thing about the Canner's CSA was to receive fresh local fruit without the effort of growing or picking it."
"Just wanted to let you know that the fruit we've received so far has been great. The apricots and plums were very good. The pears look like they will be delicious, too. Thanks to you and the volunteers for all the hard work of gathering the fruit. I have jars of jam, some fruit leather and dried apricots stocked up for the winter. Very much appreciated!"
"I thoroughly enjoyed my canner's CSA. It was great to work with in-season fruits and vegetables and to provide my little family with food for months to come. "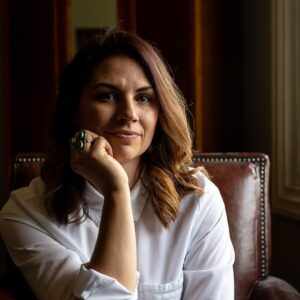 Anna Cash is a master gardener and master food preserver. She has over 10 years of experience running a school garden and has been teaching canning classes and giving tips and tricks on social media for food preserving for the past three years.
When she's not out in the garden or canning in her kitchen Anna can be found trying to convince her husband to take a trip. Anna is currently working on getting published in some of her favorite magazines and creating a food preserving course online. 
You can find information about classes on her website SmartHomeCanning.com. 
Quick
Stats FruitShare 2020
Other Ways to Support This Program
We also offer a weekly Community Supported Agriculture (CSA) Share which includes vegetables, greens, and herbs. Or perhaps you are in search of weekly crates full of a variety of fresh, local, organic fruit? Check out our FruitBox.
We love our volunteers and would love to have you join us! There are many ways you can volunteer—from picking fruit to helping in a garden to sitting on a committee