To empower people to connect to food and their community by revitalizing urban spaces and building a resilient food culture.

We envision a strong network of communities centered around the cultivation of fresh, healthy food.
Adele Pincock, Executive Director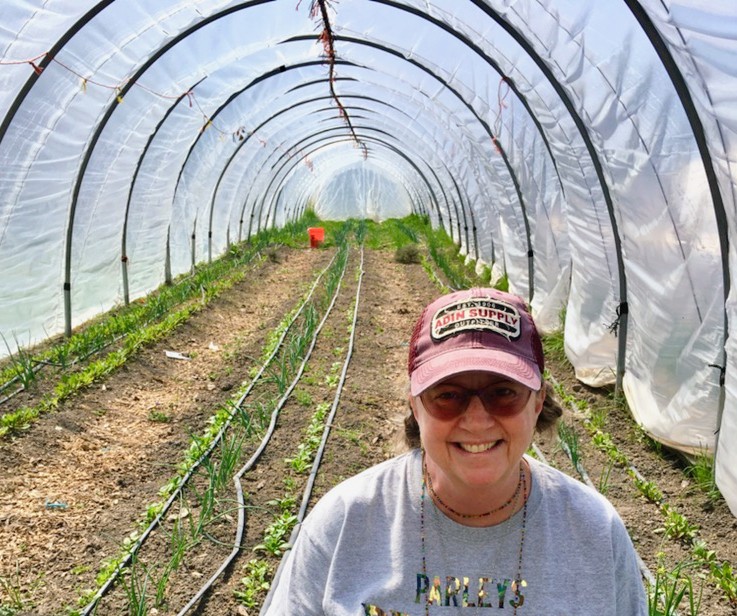 Adele has been an enthusiastic advocate for local enterprise and grassroots organizations for 20 years. She is a creative problem solver, a curious learner, and an inclusive collaborator. Adele's outgoing nature and authenticity have helped her build support for diverse causes over the years including victim services, public lands stewardship, civic activism, and now, food justice. Adele brings broad experience in organizational leadership, with expertise in awareness education, community engagement, and fundraising.
Adele is a lifelong Utahn who grew up on the Wasatch Front. She has spent the last 23 years in the desert of southern Utah, near Zion National Park where her passion for yardening came to life. She wants to grow vegetables, but has had better luck with herbs and flowering perennials. When not putzing around the yard, Adele enjoys a good road trip (even on dirt roads!), board and card games, camping, time with family and friends, and being in nature – especially if there is a creek or river nearby. She is also an admitted couch potato who is perfectly content spending quiet days at home working on crossword puzzles and watching her yarden grow.                                                            
Contact: adele@gulb.org
Jessica Collette, Back-Farms Program Director (she/her)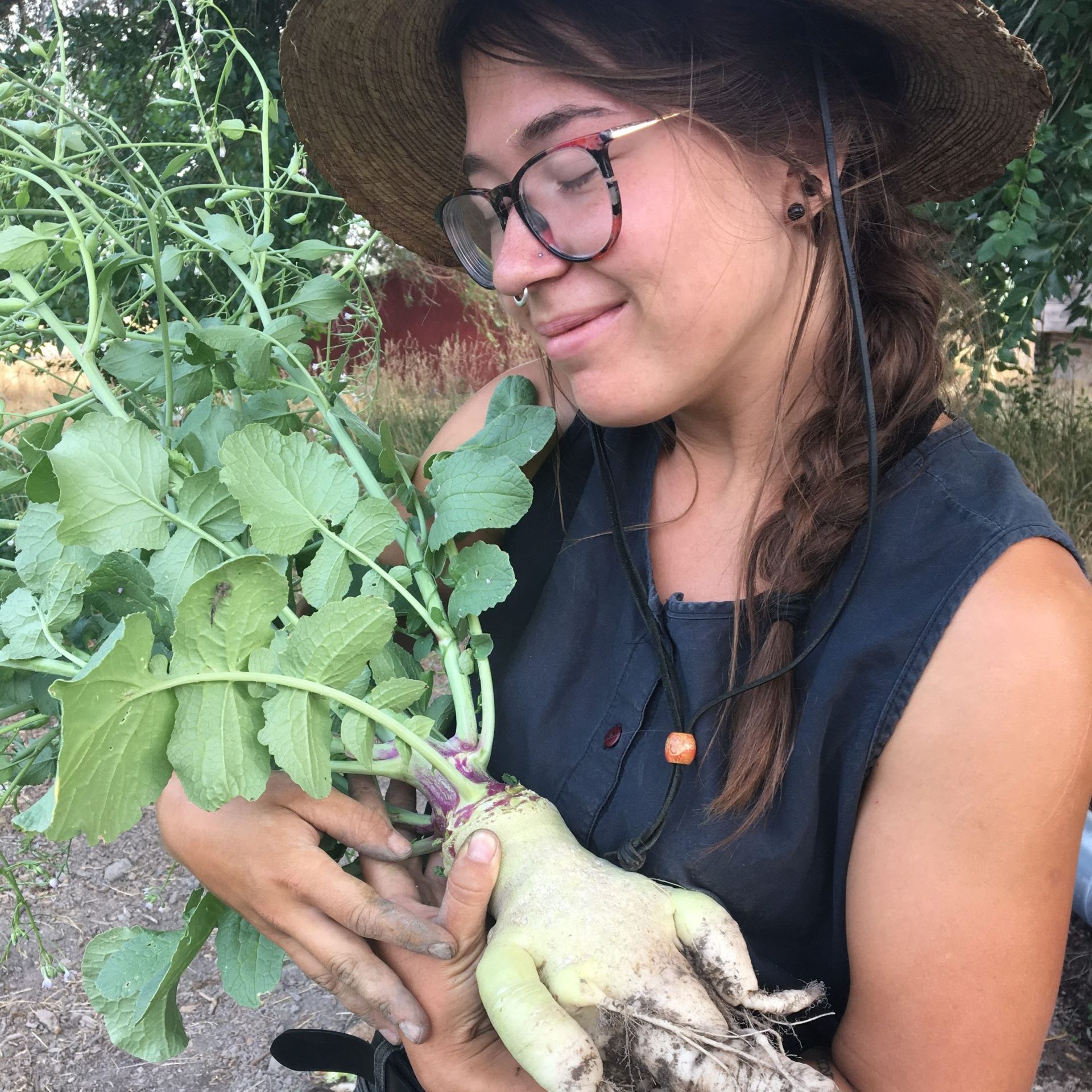 Jessica has been interested in working at the junction of sustainable farming and food justice since spending a few years living in a rural midwestern community that was both a haven for organic farms and a food insecure region. She has worked in various settings, from a food pantry in northern Wisconsin to a homestead in mid-coast Maine to an educational garden in Moab, but her path eventually led her to Salt Lake City to work with the Green Urban Lunch Box. She has spent time working with most of GULB's programs, but really found her place within Back-Farms. If you find yourself in one of Jess' gardens, she'll probably try and convince you that the most exciting garden delicacies are radish seed pods, okra, and nasturtium leaves.
Contact: backfarms@gulb.org & info@gulb.org
Soni Scheig, Farm/CSA Manager & Small Farm Initiative Program Director (they/them)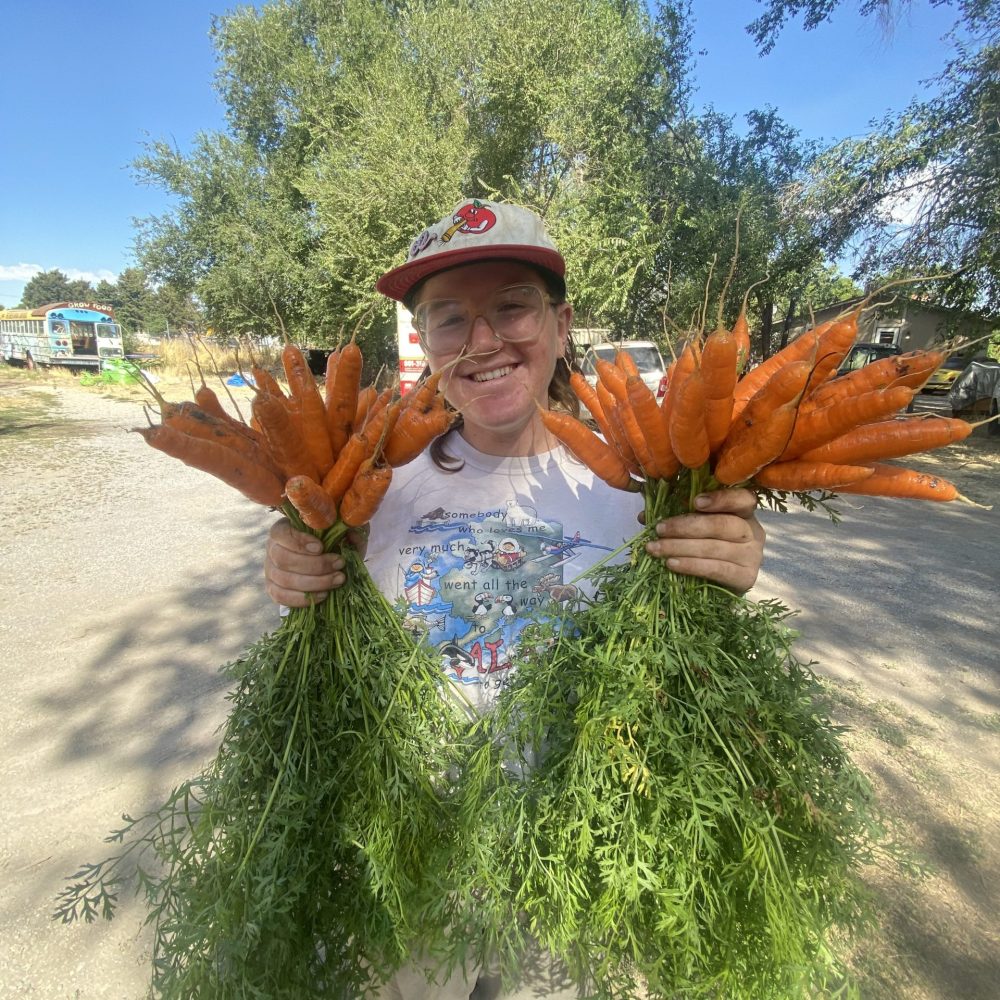 Soni's interest in the food system began in college in Southwest Colorado while working with their school to offer more local, sustainable, fair trade, and humane foods in the cafeterias. Soni's areas of interest in the food system involve almost all aspects of it—growing food, cooking, waste management, and so on. They believe that the connection food brings to people in a community is extremely important. To learn more about the food system, they pursued an internship on an urban farm in St. Paul, MN which sparked a huge passion for connecting with community by growing food. Years later, Soni is the farm manager of GULB, teaching the next generation of farmers, running the CSA, and connecting community to our local food.
Contact: sfi@gulb.org
Alysha Carmien, FruitShare Program Director (she/her)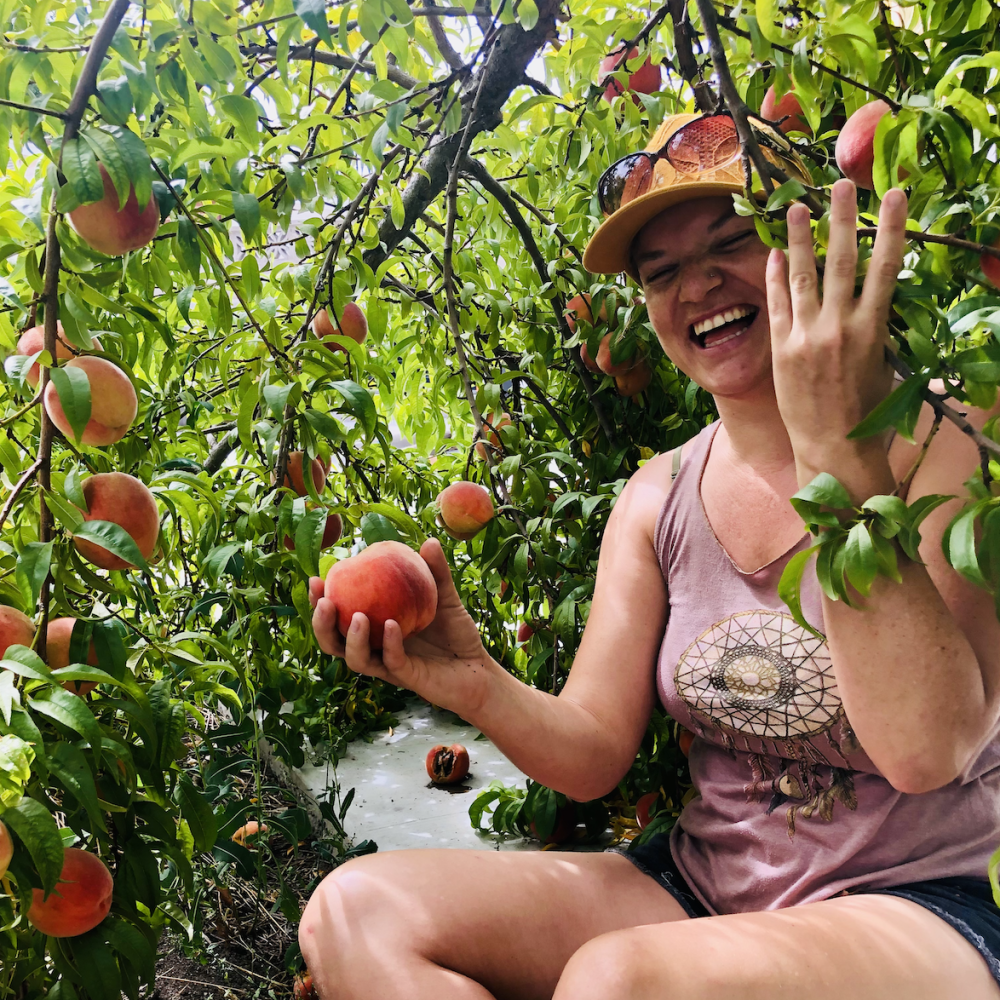 Alysha has been pursuing her passion in horticulture for nearly two decades across the Rocky Mountain west. She has found her niche in homegrown revolution by participating in various community resiliency projects focused in agriculture. She emphasizes the importance of social justice movements that reconnect people to the land and share knowledge across all walks of life. Over the years, Alysha helped establish and expand local food networks between student bodies, private businesses and underprivileged demographics within communities. Her passion projects include herbalism, mushroom foraging, wild medicinal and wild edibles. While on her many adventures, you can find Alysha exploring canyons, rafting rivers, hiking mountains, climbing trees and getting her hands dirty in the gardens!
Contact: pickfruit@gulb.org
Peter Whelan, AmeriCorps Harvest Leader (he/him)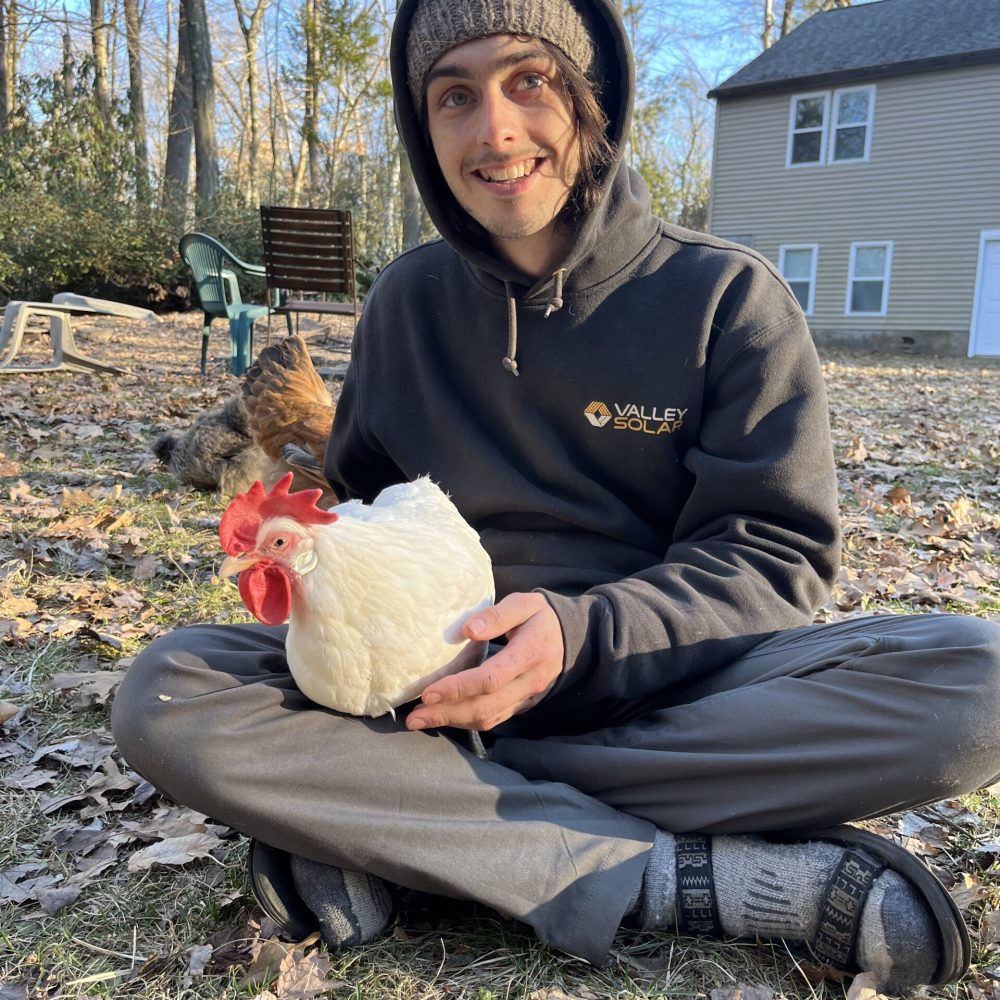 Peter grew up and went to college in Massachusetts, where the first class he took was on hunger in the global economy. Since then he's been interested in what drives access to healthy food, and how regenerative agriculture can sequester carbon emissions. After college he worked as a mechanical engineer and a solar panel installer, and moved to Salt Lake this past summer. While not working with the Fruitshare program, Peter is trying to learn computer programming. He hopes to use software to address climate change, or at the very least, afford more avocados. In his free time Peter enjoys climbing on whatever's in front of him, wandering and biking around aimlessly, going in caves, and cooking. He should not be left unsupervised around caffeine.
Contact: harvester@gulb.org
Haley Kline, Back-Farms Garden Leader (she/her)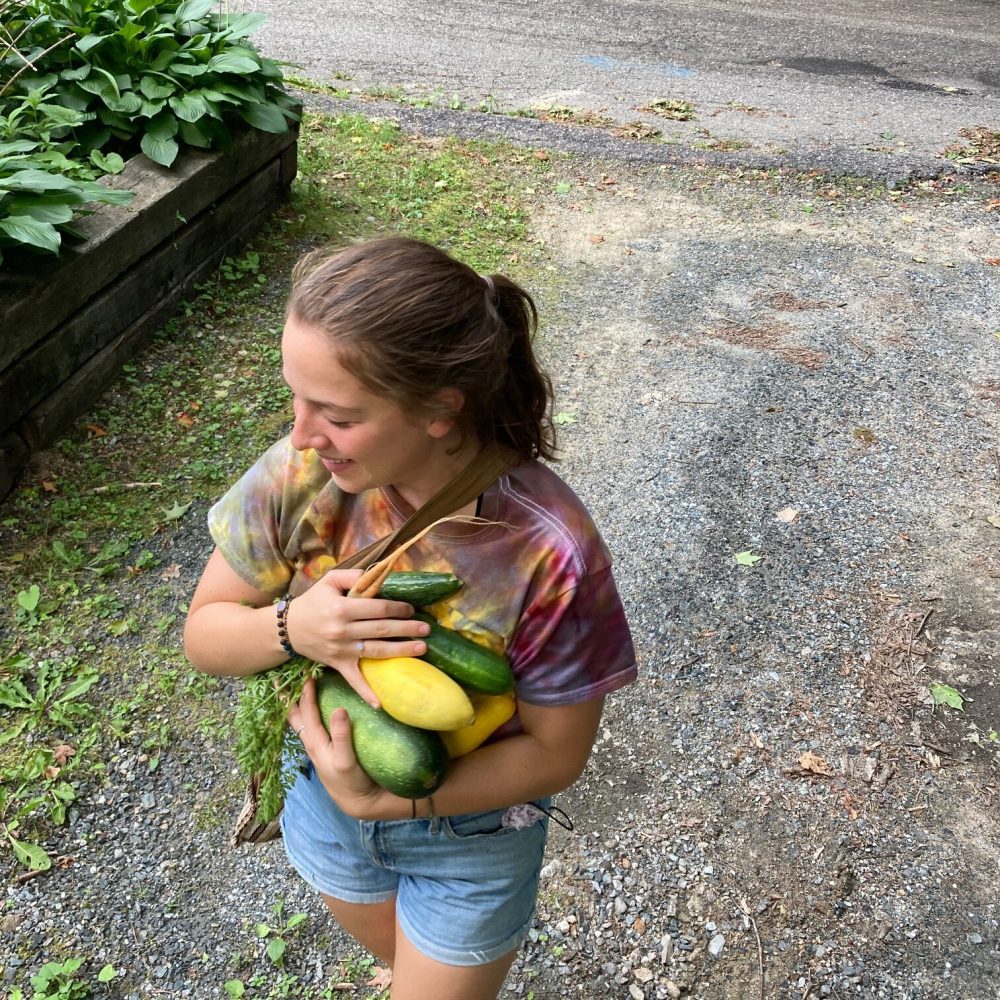 Haley grew up in the White Mountains of New Hampshire, where a love for nature was ingrained at a young age. Her passion for farming, food, community, and health developed during her years in college at Plymouth State University. She's worked and volunteered at multiple farms, where she learned about everything it takes to run a farm – from working in the fields to running the farmstand. These experiences sparked her passion for local food systems. She wants to continue learning about food justice, permaculture, and urban farming and is so excited to be a part of the Green Urban Lunchbox team.
Haley has lived in Salt Lake City for about 2 years, where she has enjoyed exploring the many landscapes of Utah. She currently works part-time with Salt Lake's unhoused population. Outside of work Haley's passions are yoga, music, herbalism, camping, hiking, community, and, of course, gardening! 
Josh James, Back-Farms Garden Leader (he/him)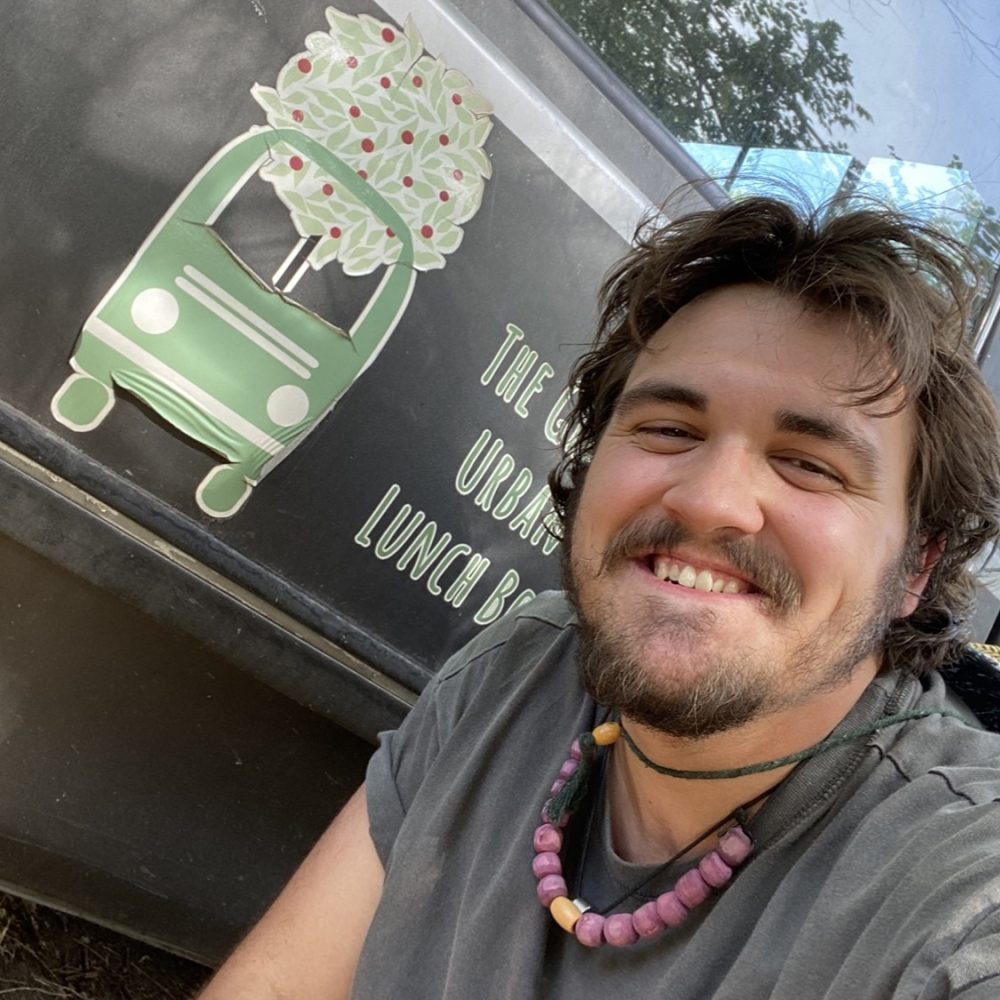 Much like the Hobbits, Josh "share[s] a love of things that grow". As a child, he was always in awe of his grandma's ability to feed herself from her yard. Now, he is excited about the opportunity to feed others from their yards; as a Salt Lake City boy, born and raised, the opportunity to give back to this community is both welcome and cherished.
Josh put down roots with GULB three years ago- starting as a 2020 BackFarms apprentice, then as part of the '21 SFI cohort, moving to being a well-trained volunteer in '22, and now is a BackFarms Garden Leader in 2023. In his time at GULB, he has developed a deep passion for connection back to the food system and the part we all play in it.
When Josh doesn't have his toes in the dirt, he is likely outside wood carving, paddleboarding with his beloved spouse & pup, or tending to one of their many houseplants: "it's not an obsession, it's a passion!"
Josh believes that tending to people *and* plants is truly the best of both worlds.
Morgan Cowley, FruitShare Harvest Leader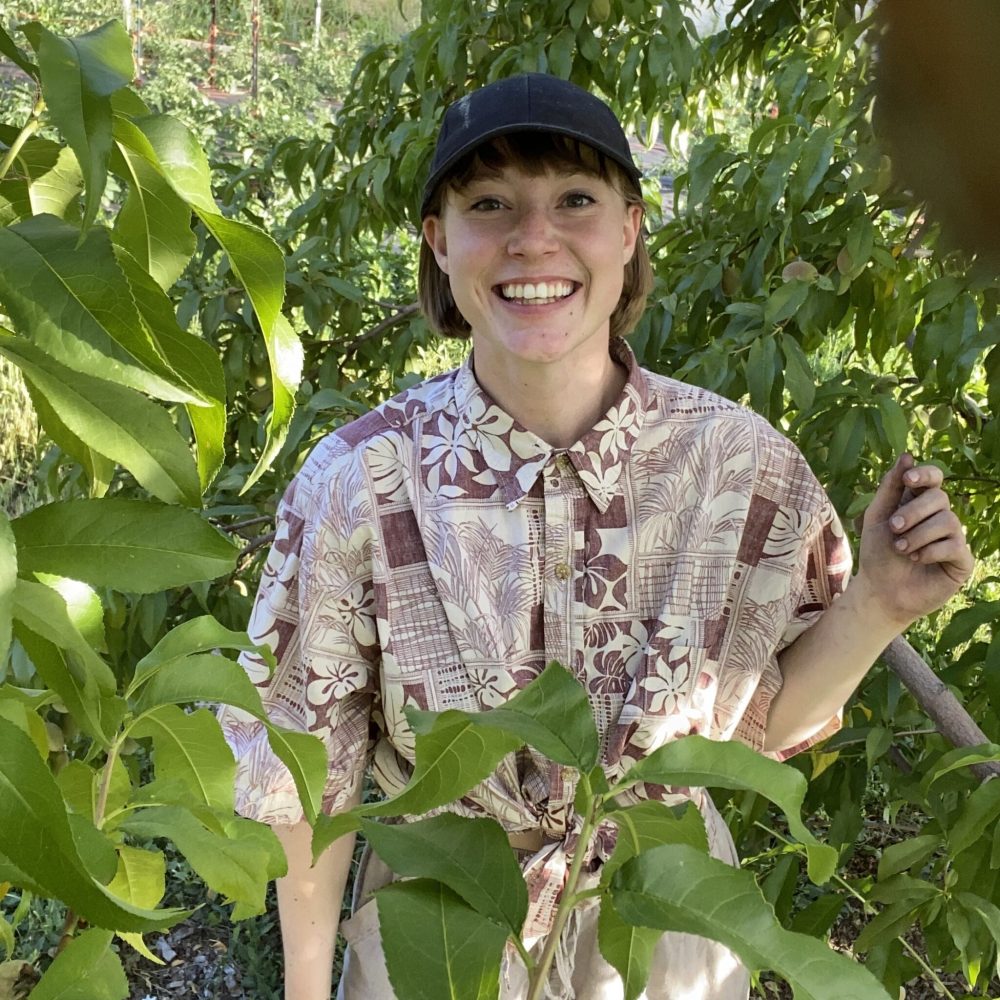 Morgan has been passionate about urban agriculture and food security since college, where her time at the campus gardens showed her just how much food can be grown in a single raised bed. She's excited by the possibilities that small spaces have to offer and believes that residential fruit trees and backyard gardens are a powerful thing. When she isn't climbing to reach the best fruit you can find her tending to an ever-changing indoor garden, having a conversation about language, or just admiring the scenery.
Celsa Bowman, Markets & CSA Delivery Staff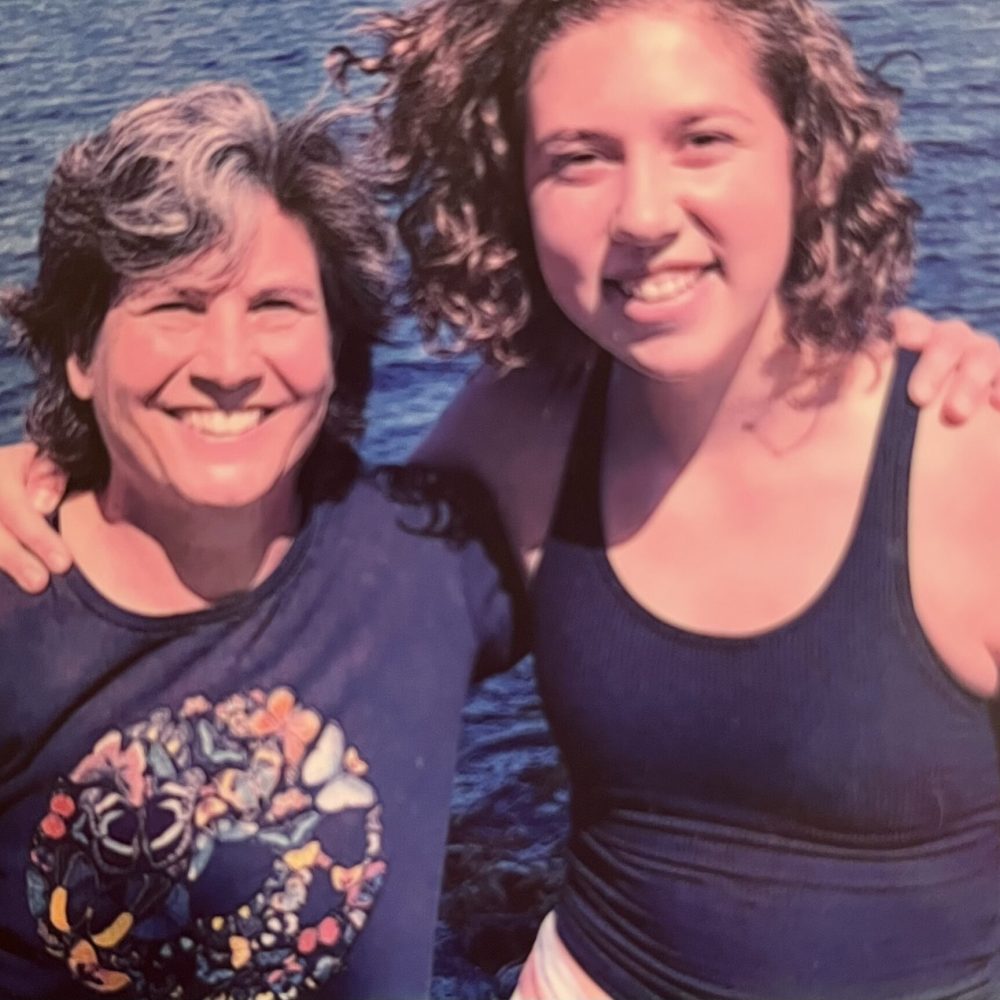 After 30 years in public health, Celsa retired in February from the Utah Department of Health and Human Services, Healthy Aging Program. She is launching into her second career with GULB where she is using her passion for providing fresh fruits and veggies in the community by delivering CSA shares and helping with the senior markets. Celsa was first involved with GULB from 2016 to 2017 while helping her niece create and maintain a large garden for her niece's apprenticeship with GULB.

As a youth living in Montana Celsa raised chickens, assisted with a large garden and wrangled two feisty goats. This experience set Celsa on a path to always make space and time for at least a small garden. A highlight in the past few years was completing the USU Extension Master Gardener Program. For fun, Celsa grafts apple trees, propagates pomegranate and fig trees and starts a variety of seedlings for all of her friends. In her spare time she likes to mountain, snow and road bike, trail run, while raising a tiny pack of rescue chihuahua-mixes with her partner.
Beth Clifford, Chair
Employee Experience, Adobe
Kate Wheeler, Secretary
Farm to School Specialist,  Utah State Board of Education
Shawn Kintaudi, Treasurer
Audit Manager, Eide Bailly LLP
Matt Mulligan
Assistant Professor, Division of General Internal Medicine University of Utah School of Medicine 
Katie McKeon
Owner, Salt City Kitchen
Britt Jursik
Owner, Challah Back Dough
Marie Cornwall
Professor Emerita, Sociology, Back-Farms Senior, FruitShare tree owner
Natalie Kane
Program Manager, EATS Park City
Mary Lewis
Platform Analytics Lead, BanQu