Through the Back-Farms and Small Farm Initiative programs, the Green Urban Lunch Box distributes free fresh and locally grown produce at select markets across the Salt Lake Valley.
Because we work with vulnerable populations, this season our distribution programs saw changes in order to keep our recipients, volunteers, and staff safe. Salt Lake County senior centers are currently closed and do not have an anticipated re-opening date. Together with our partners, we distributed fresh produce during curbside lunch pickup at the centers. Updates for Free Farm Stands at senior centers next season will be provided as they become available.
In partnership with Intermountain Healthcare, we host Free Farm Stands at four cancer centers along the Wasatch Front. Our aim is to provide fresh nutritious produce to patients undergoing cancer treatment. This produce is grown by our staff and aspiring farmers through our Small Farms Initiative program. Ability to access fresh, high quality organically grown produce is important, as "eating a diet rich in fruits and vegetables daily can help reduce the risk of many leading causes of illness and death, including heart disease, type 2 diabetes, some cancers, and obesity," according to the Centers for Disease Control and Prevention (CDC).
COVID-19 forced us to pivot away from our Free Farm Stands at Intermountain Healthcare cancer centers. The centers are doing what they can to protect their patients, and outside visitors are not encouraged at this time. Instead, the 10,800 pounds of fruits and veggies that were intended for the cancer centers were instead donated to the Utah Food Bank to be distributed to help fight food insecurity. Updates regarding Free Farm Stands at cancer centers for next season will be provided as they become available.
Date

Day

Time

Location

Address

Contact

July Markets

July 19

Monday

11:45 am – 12:30 pm

Magna

9228 West 2700 South Magna 84044

385.468.3000

July 26

Monday

 

Sunday Anderson

868 West 900 South SLC 84104

385.468.3155

August Markets

August 2

Monday

11:30 am – 1 pm

Midvale

7550 South Main Street Midvale 84047

385.468.3350

August 4

Wednesday

11:30 – 12:15 pm

Rivers' Bend

1300 West 300 North SLC 84116

385.468.3015

August 9

Monday

10:15 am – 12:15 pm

Riverton

12914 S Redwood Rd Riverton 84065

385.468.3040

August 11

Wednesday

11:30 am – 12:15 pm

Taylorsville

4743 Plymouth View Drive SLC 84123

385.468.3370

August 16

Monday

11 am – 12:15 pm

Tenth East

237 South 1000 East SLC 84102

385.468.3140

August 18

Wednesday

 

Sunday Anderson

868 West 900 South SLC 84104

385.468.3155

August 23

Monday

11:45 am – 12:30 pm

Magna

9228 West 2700 South Magna 84044

385.468.3000

August 25

Wednesday

11:30 am – 12:15 pm

Rivers' Bend

1300 West 300 North SLC 84116

385.468.3015

August 30

Monday

10:15 am – 12:15 pm

Riverton

12914 S Redwood Rd Riverton 84065

385.468.3040

September Markets

Sept 1

Wednesday

11:30 am – 12:15 pm

Taylorsville

4743 Plymouth View Drive SLC 84123

385.468.3370

Monday, September 6th, Labor Day, No Farmers' Market

Sept 8

Wednesday

11 am – 12:15 pm

Tenth East

237 South 1000 East SLC 84102

385.468.3140

Sept 13

Monday

11:30 am – 1 pm

Midvale

7550 South Main Street Midvale 84047

385.468.3350

Sept 15

Wednesday

 

Harman

4090 South 3600 West WVC 84119

801.965.5288

Sept 20

Monday

11:45 am – 12:30 pm

Magna

9228 West 2700 South Magna 84044

385.468.3000

Sept 22

Wednesday

11:30 am – 12:15 pm

Rivers' Bend

1300 West 300 North SLC 84116

385.468.3015

Sept 27

Monday

10:15 am – 12:15 pm

Riverton

12914 S Redwood Rd Riverton 84065

385.468.3040

Sept 29

Wednesday

11:30 am – 12:15 pm

Taylorsville

4743 Plymouth View Drive SLC 84123

385.468.3370

October Markets

Oct 4

Monday

11:45 am – 12:30 pm

Magna

9228 West 2700 South Magna 84044

385.468.3000

Oct 11

Monday

11 am – 12:15 pm

Tenth East 

237 South 1000 East SLC 84102

385.468.3140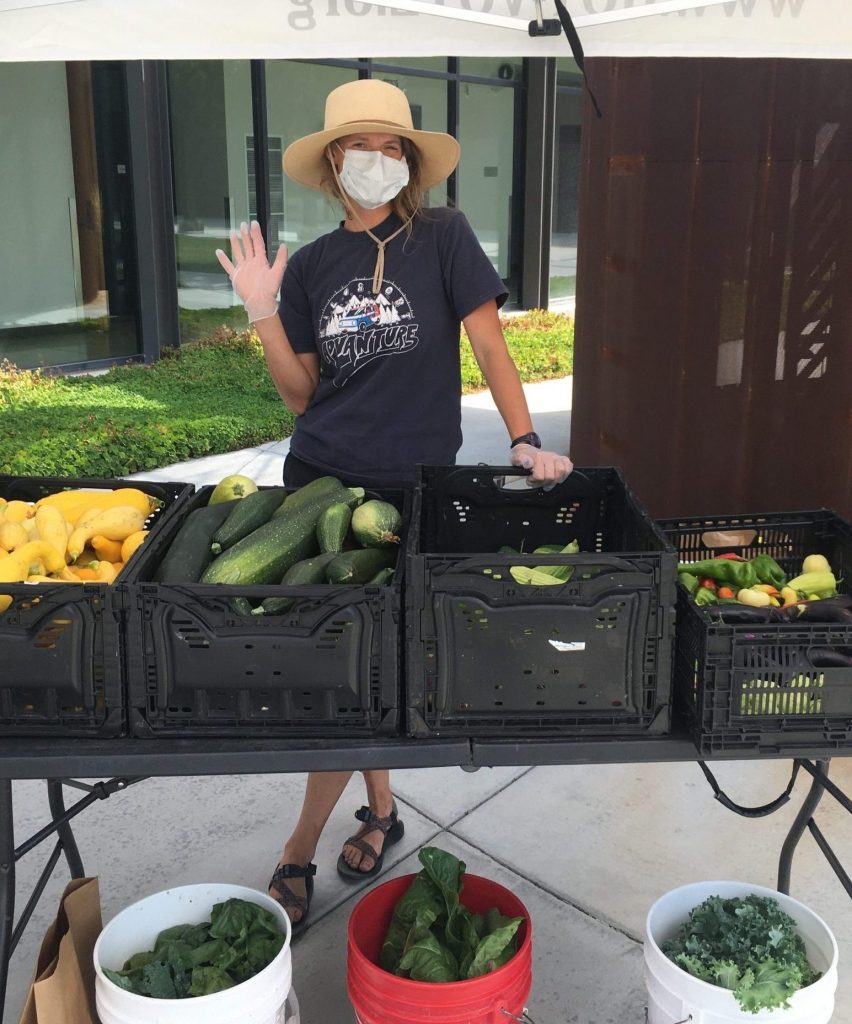 Pounds donated to the Utah Food Bank
Free Farm Stands hosted by GULB
Seniors Served through Free Farm Stands
Distributed through Senior Centers