We love all of our volunteers, and would love to see you join us! There are many ways you can volunteer–from picking fruit, helping in a garden, to sitting on one of our committees. To learn more about these opportunities and the other fun things going on, sign up for our weekly newsletter!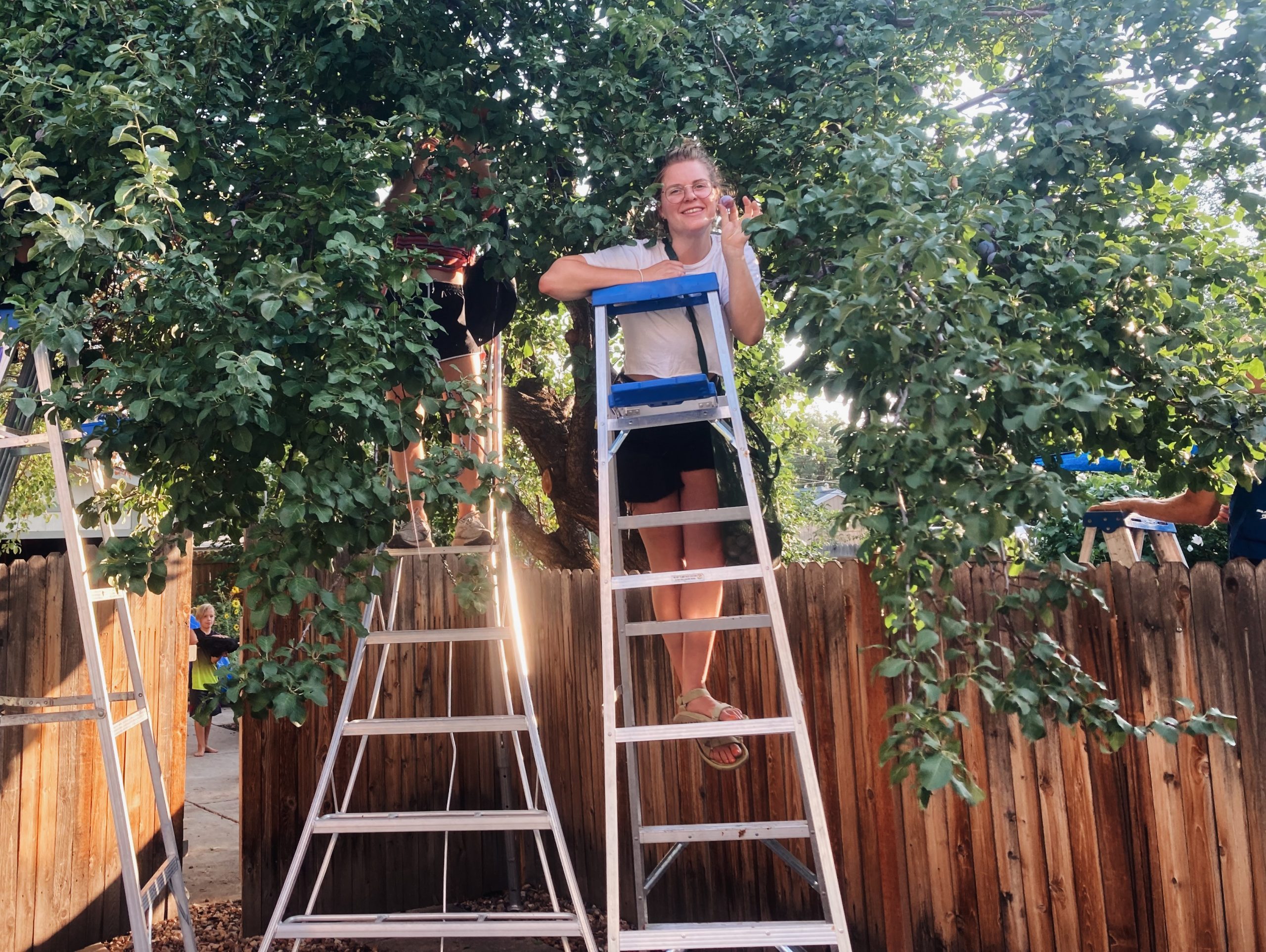 FruitShare - One time volunteering
The one-time volunteering opportunities will be updated and added to frequently, so be sure to check back at the link below regularly. Volunteers take home up to 1/3 of the fruit that is harvested, so it is a great way to get access to fresh, locally grown fruit - including cherries, apricots, plums, peaches, grapes, apples, pears, quince, & more!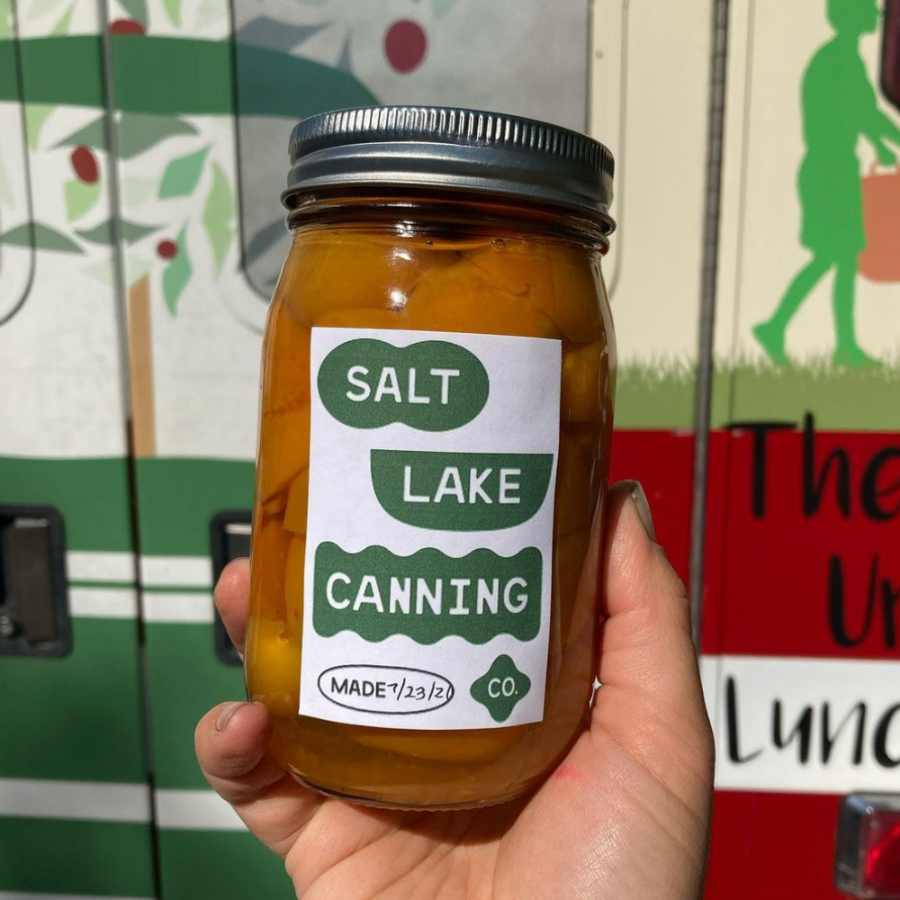 Salt Lake Canning Co
The Salt Lake Canning Co is partnering with GULB to preserve fruit from the FruitShare program to distribute to Back-Farms senior participants. We are looking for volunteers to help process and preserve fruit. Volunteers must have a food handler's permit (instructions on how to get one at the link below), but don't need prior experience with canning.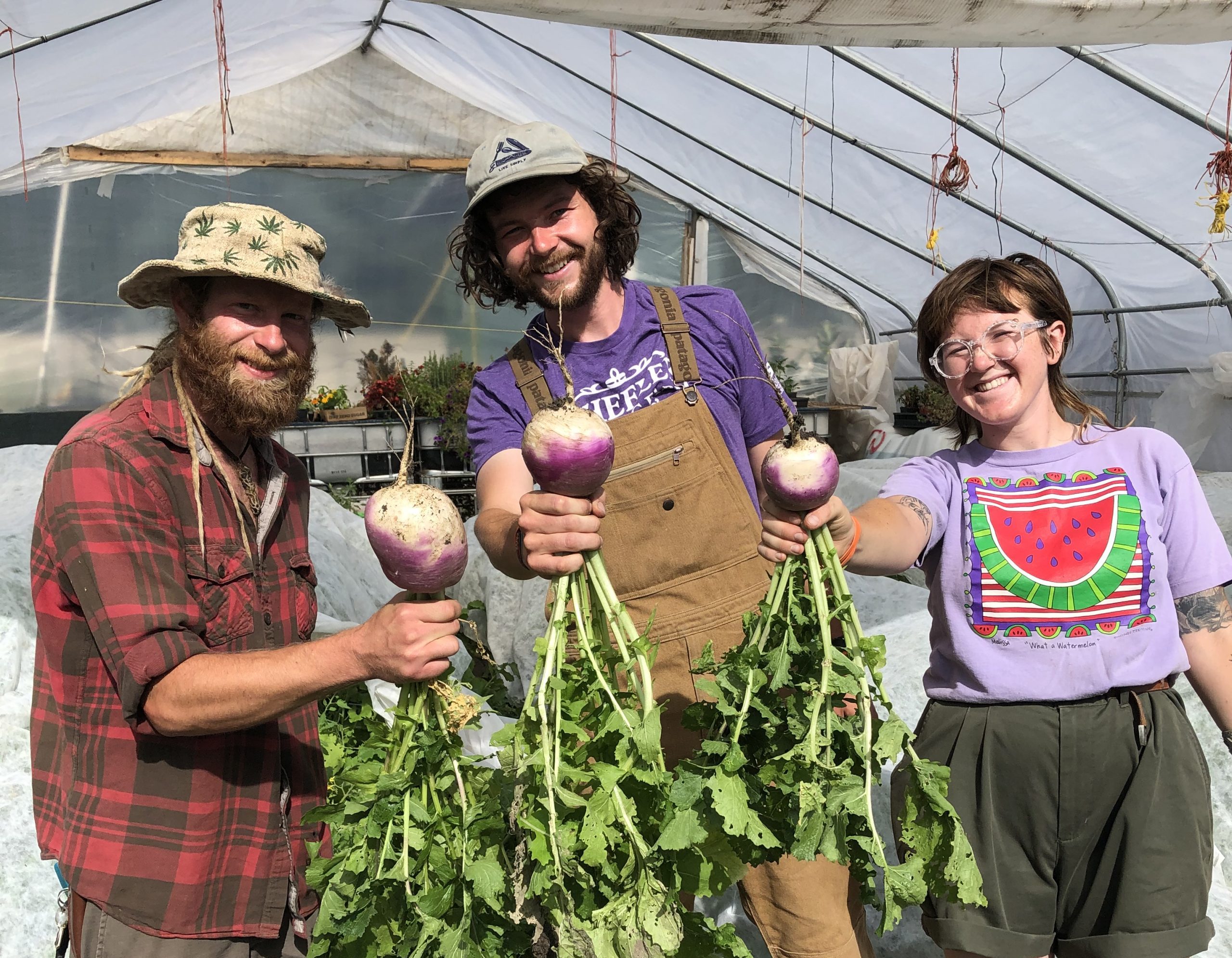 Community Farm
Help our farm staff maintain our beautiful community farm! Over the course of the season, tasks will include weeding, watering, harvesting, & other general farm maintenance. Each session will be overseen by GULB's experienced farm staff. Bring any snacks and water you may want, and come ready to get your hands dirty! Hats and sunscreen are highly recommended.
"Volunteering in the Garden Apprentice program with the Green Urban Lunch Box was something my daughter and I looked forward to doing every week. It was fun working with Jess, she is very kind. The produce we received from the Green Urban Lunch Box helped provide all of the vegetables we needed the entire summer. It was a huge relief to provide my family with nutritious meals.Thank you sincerely!"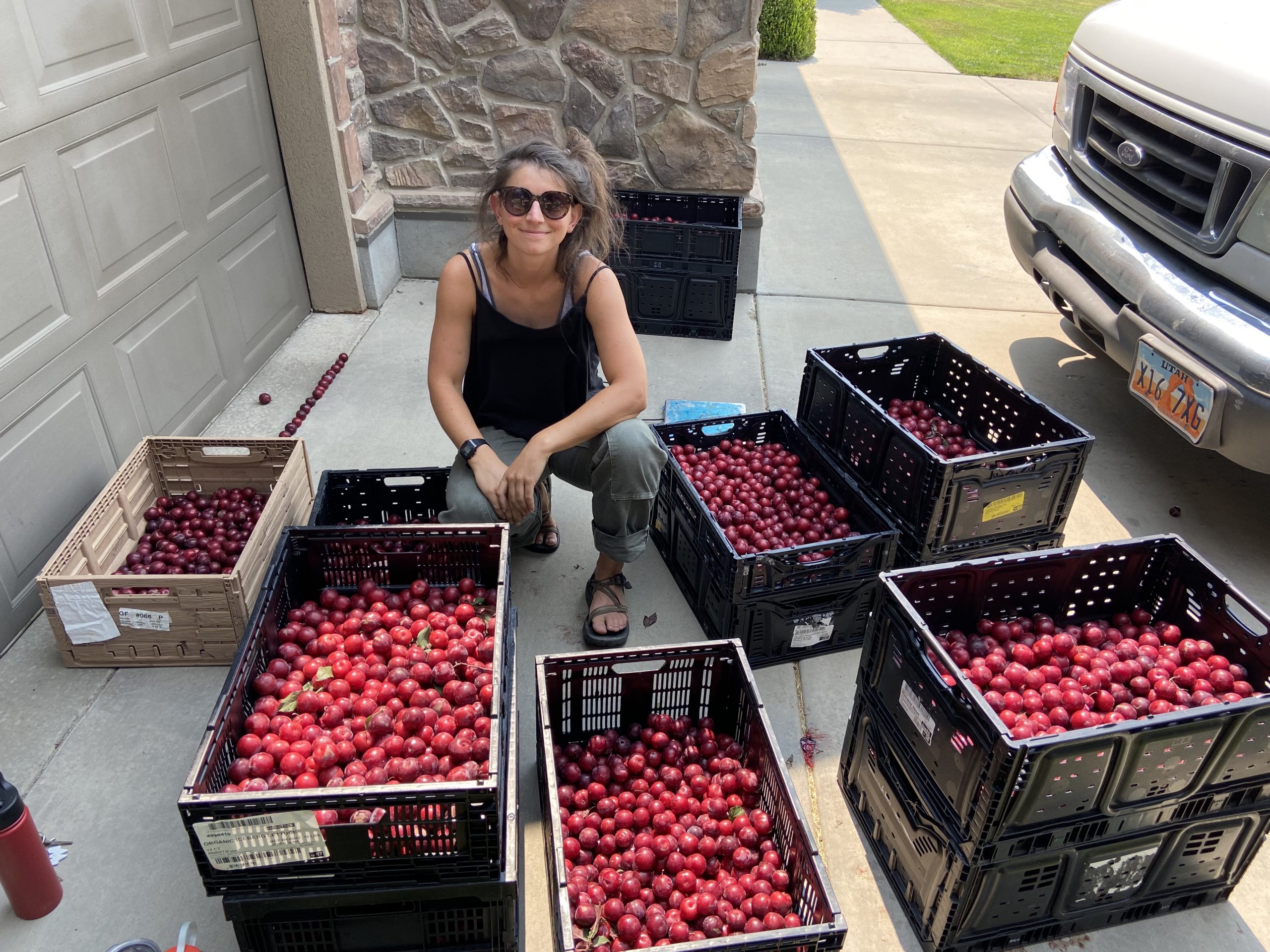 FruitShare - Recurring volunteering
The recurring positions will occur weekly at the same time and day, but at different locations throughout the valley. Sign up for a weekly slot for the first session, which includes July & August, and harvest a variety of fruit along with our FruitShare staff. For access to sign up for these positions, click the link below and use the access code "GULB" to see the slots.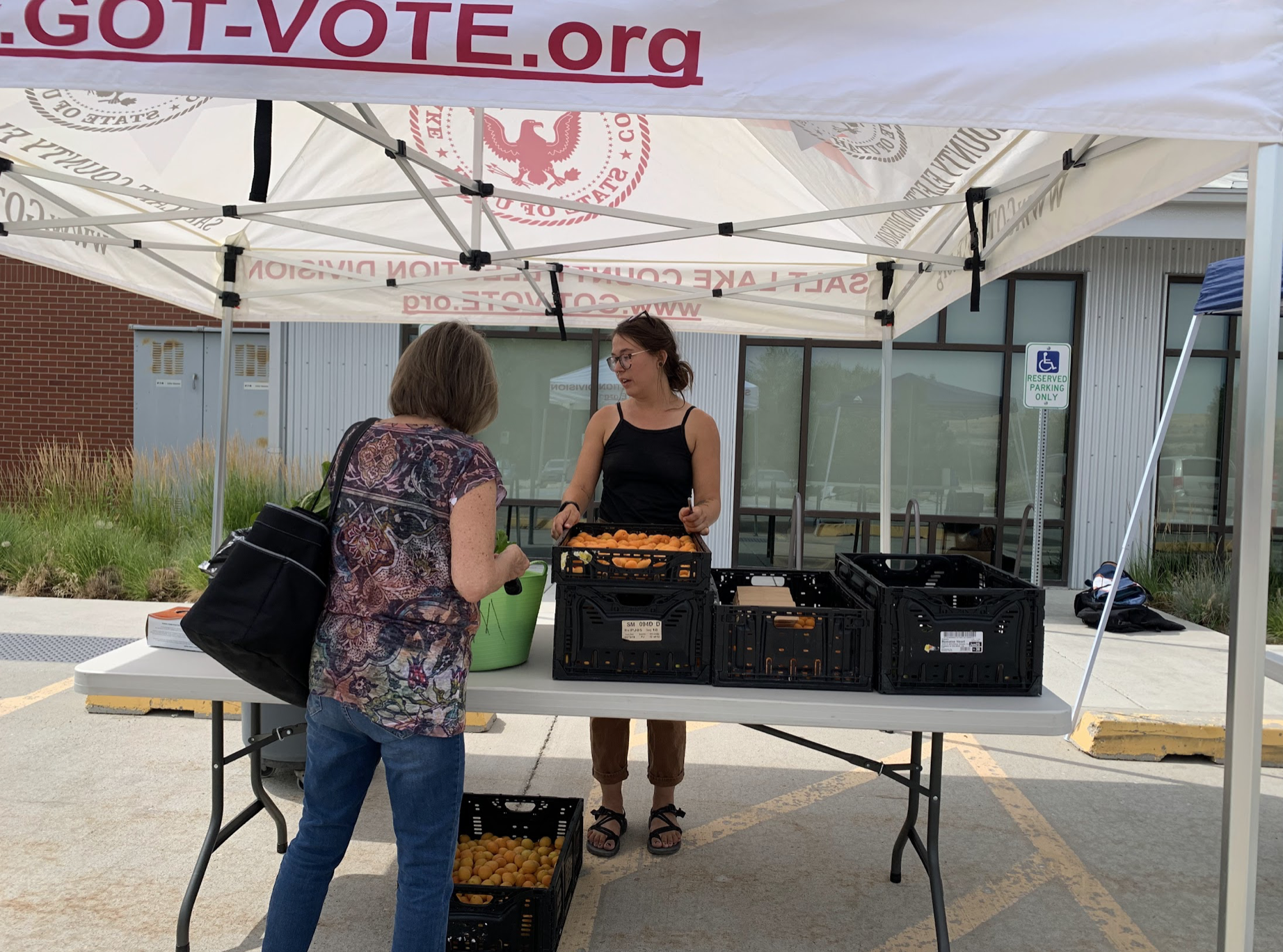 Senior Markets
GULB partners with SLCo's Aging and Adult Services, USU Extension, and Salt Lake County Jail's Horticulture Program to host Free Farm Stands for seniors at local senior centers. Market volunteers assist our staff in setting up the market booth, distributing produce to market participants, and taking down the booth at the end of the market.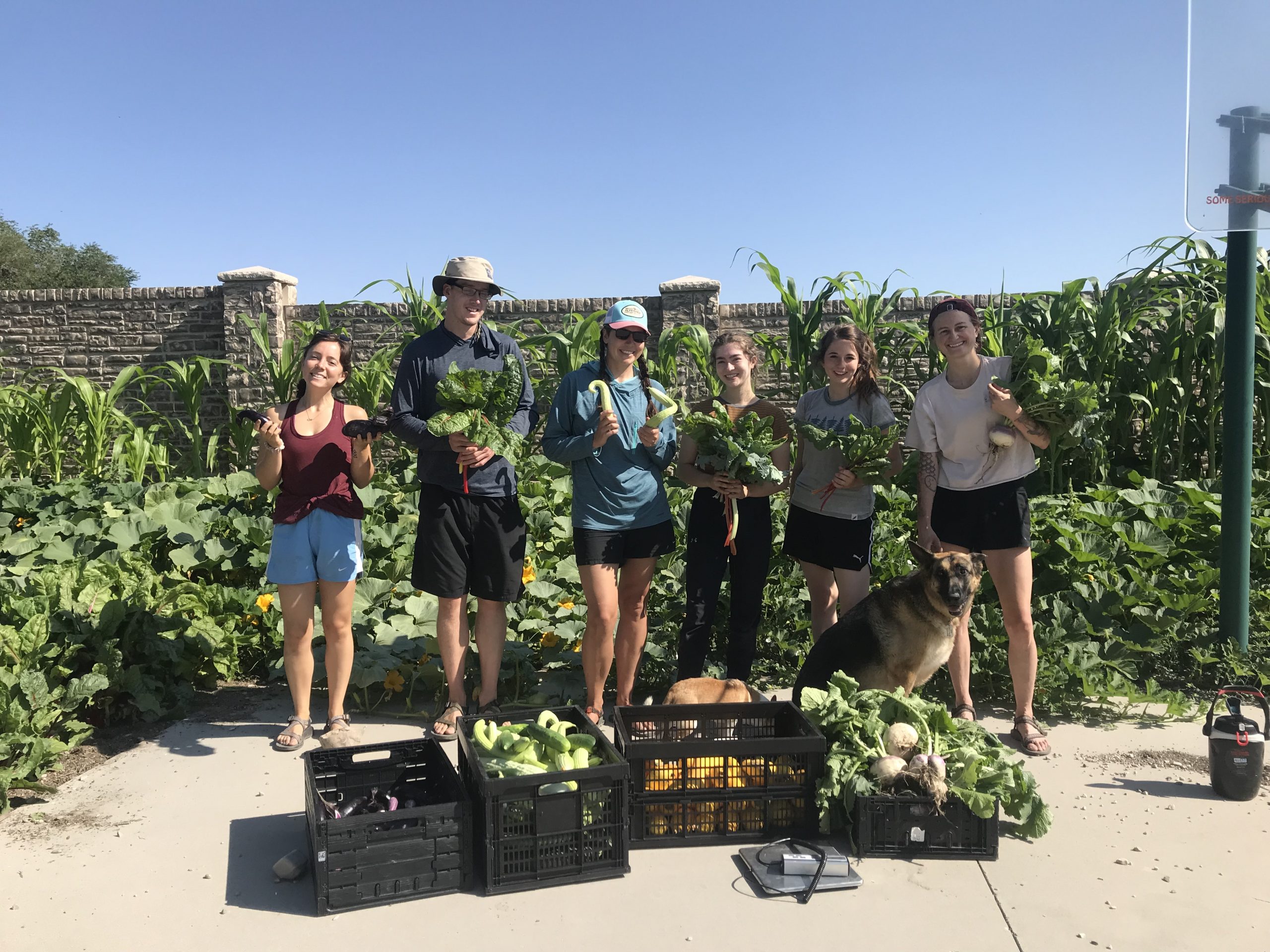 Back-Farms
Back-Farms connects volunteers who are interested in learning about vegetable gardening with senior citizens to build, cultivate, and maintain organic gardens in their back yards at no cost to the senior. Volunteers are needed to help with planting and garden maintenance, including weeding, trellising, watering, harvesting, and more, throughout the season.
"A friend introduced me to the FruitShare program and the he two of us have gone together, I've been by myself, and I've invited family members. I love that the fruit I harvest goes to a good cause, and the fruit I take home to my family is a great perk! I never thought I'd find a passion in processing fruits, researching canning recipes and baking delicious fruit dishes for my family and friends. I feel so fortunate to have joined up!"